Looking for great entertainment for your wedding?
 Help make your wedding day the greatest day of your life and celebrate in style by introducing a professional close-up magician into the mix. This can be the perfect way to break the ice amongst the guests, or simply entertain them whilst they wait between courses.
Sussex Wedding Magician Kevin Morton adopts a very engaging, yet relaxed manner when approaching each function, making the entertainment enjoyable for all and ensuring the audience feels comfortable.
Kevin has many years experience as a wedding magician, helping the happy couple make their special day extra special. He offers 3 packages that can enhance the atmosphere of your wedding reception: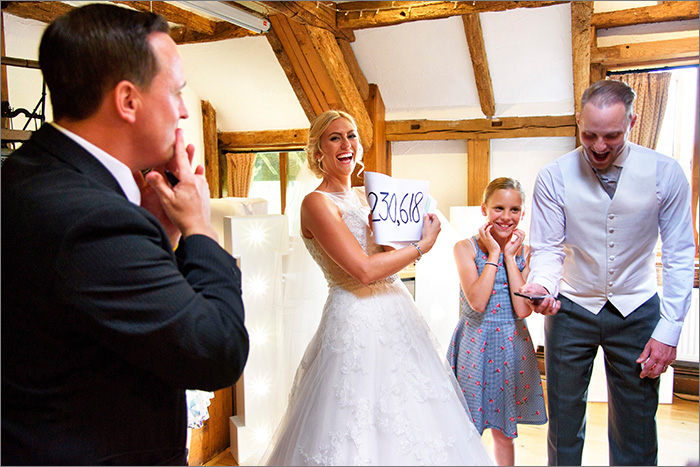 When will we need Kevin to perform?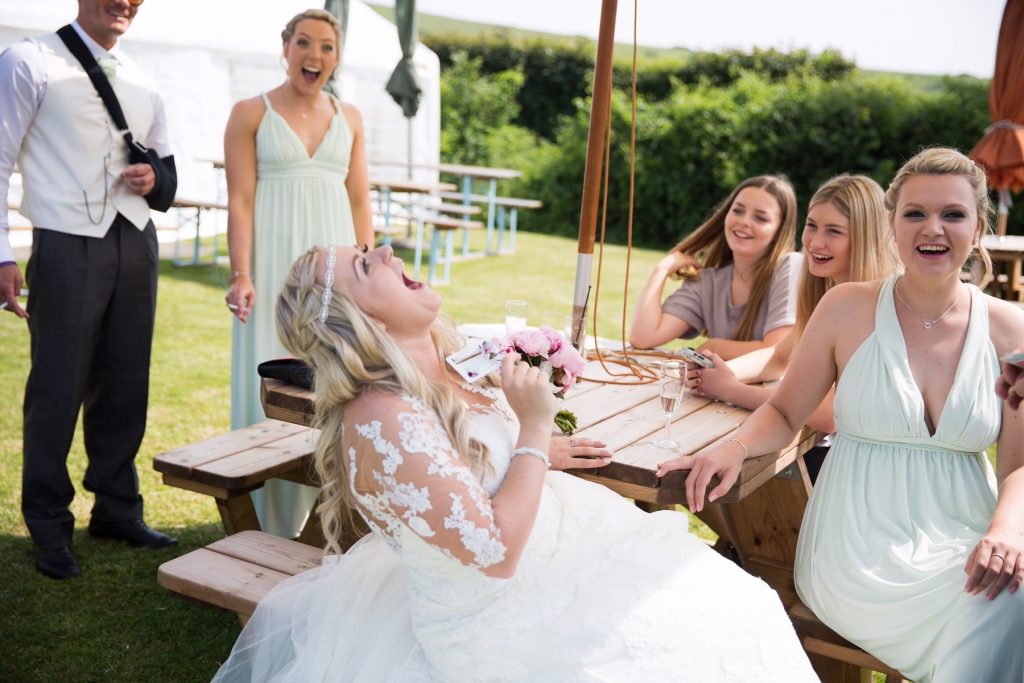 During the Drinks Reception – arrival drinks is an amazing time for any wedding celebration. Magic at this stage of the day really allows family and friends to relax, start a conversation and break the ice. It is synonymous to wedding photography and works very well alongside it. During the arrival drinks reception Kevin would mingle amongst smaller groups and perform engaging and personal magic close-up.
During the Reception Dinner – magic at the tables during the wedding breakfast, or buffet, is a great time to engage a slightly bigger crowd. This will really offer some amazing memories of a wonderful day and have something extra special for the wedding guests. Kevin recommends commencing the performance as the starters are completed and drawing to a close when required – usually before speeches. This is entirely up to those organising though!
At the Evening Reception – this is a fantastic time as there is potentially some transitional period that starts after the meal and before the evening entertainment. This can also be a great way to welcome your evening guests and ensure they are not left out of the day's festivities. Kevin would mingle amongst small groups of guests and engage all with his performance.
How long will we need Kevin to perform for?
Kevin will recommend an amount of time dependent on the number of guests you have invited. He will aim to ensure he performs for all your guests and so will offer a favourable amount of time to do so. However, this is entirely up to the Bridal party. He can also advise on a package that would be most suitable. For example, larger numbers of guests may require the Platinum package, as it will offer more time to entertain the masses.
Call Kevin now to book him as your wedding magician or discuss what you would like for your big day.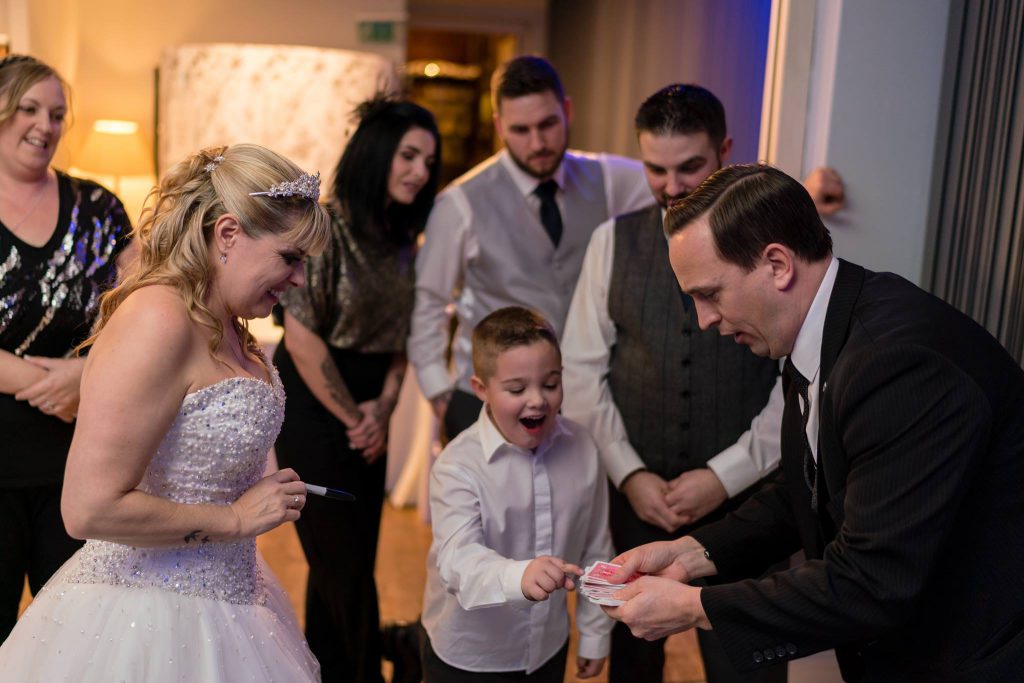 Kevin is now booking dates for 2022 & 2023! Contact Kevin for your next special occasion